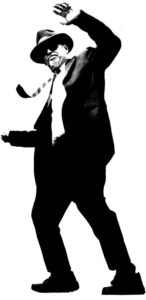 The music of Paul Elwood has been performed by the North Carolina Symphony, the Charleston Symphony, the Wichita Symphony Orchestra, the Orchestra of the Darius Milhaud Conservatoire, the Scottish Chamber Orchestra String Quartet, the Callithumpian Consort of the New England Conservatory, the Seattle Chamber Players, newEar New Music Ensemble, bouzouki player Roger Landes, Tambuco (the Mexican Percussion Quartet), Ensemble Signos (Mexico City), Dinosaur Annex, percussionist Daniel Moore, pianist Stephen Drury, banjoist Tony Trischka, Ensemble Signos, Zeitgeist, guitarist Jean-Marc Montera, and bassist Bertram Turetzky. Venues that have featured him as a performer of his music include the Cold Alternativa Festival of American Music in Moscow, the FORO international New Music Festival in Mexico City; the International Viola Congress in South Africa, Darmstadt Summer Courses; the Voltage Festival at the University of Wollongong, Australia; the AmBul Festival of American and Bulgarian Music, Sofia; the Nuit d'hiver in Marseille, France; Electronic Music Midwest, and the Third Practice Electroacoustic Festival at the University of Richmond.
In 2021 he was awarded a composer residency at the Rockefeller Foundation Bellagio Residency in Italy. He is a winner of the Sigma Alpha Iota Philanthropies Inter-American Music Awards, a Fellowship from the North Carolina Arts Council; a residency at the American Academy in Rome as Southern Regional Visiting Composer; and third place winner in the category for instruments and computer in the Third Edition Computer Music Competition "Pierre Schaeffer." Support was awarded from the American Music Center Composers Assistance Program (2010); the Aaron Copland Fund for Music Recording Program (with Innova Records, 2010); and from the American Composers Forum Jerome Composers Commissioning Program (with Zeitgeist, 2008). He was awarded fellowships at the Camargo Foundation in Cassis, France, Wurlitzer Foundation of New Mexico, the Harwood Museum of Art in Taos, New Mexico, the Frank Waters Foundation of Arroyo Seco, New Mexico, the Djerassi Foundation in California, the Ucross Foundation (Wyoming), Fundacion Valparaiso (Spain), and the MacDowell Colony, among others.
Elwood studied with percussionist J.C. Combs, and composers Donald Erb, David Felder, Walter Mays, Arthur S. Wolff, Charles Wuorinen, Peter Maxwell Davies, and Gunther Schuller, and is presently professor of music composition the University of Northern Colorado.