PÉRDIDA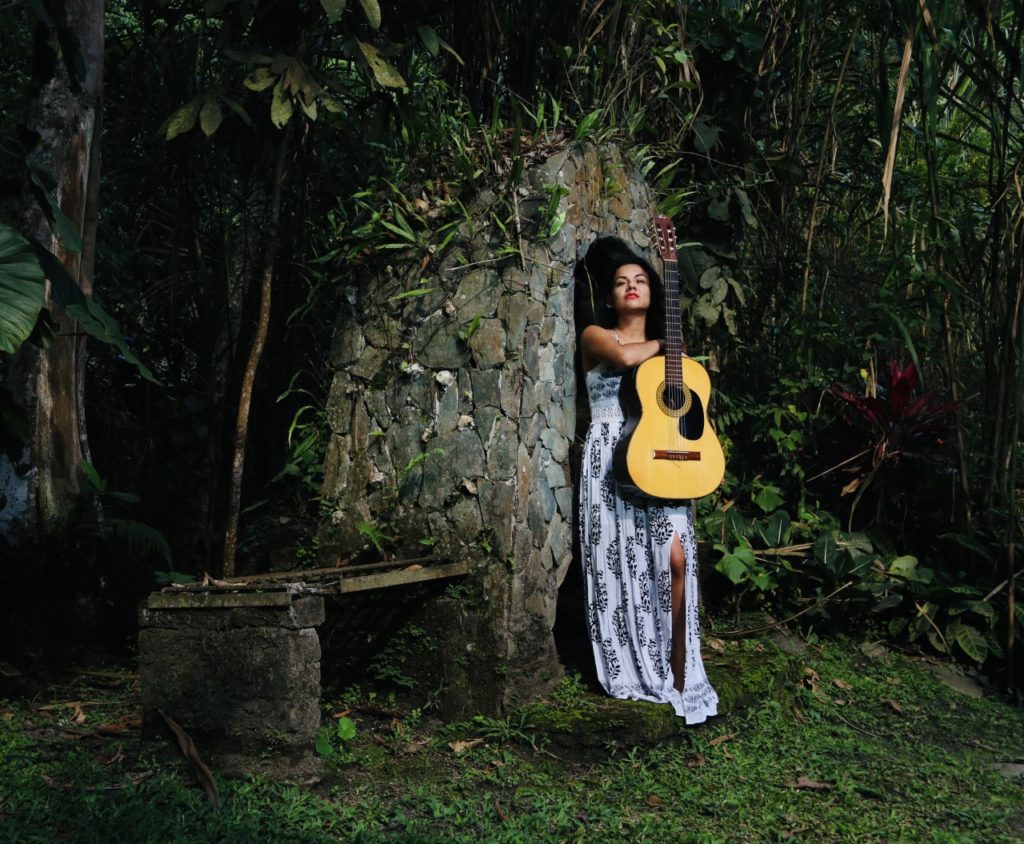 Pèrdida is a three-scene theatre piece for voice, guitar, flute, percussion, piano, and double bass. The composition is written for conductor/singer/guitarist/actress Jolie Gonzàlez Masmela. A Colombian native, she will sing, act, dance, and conduct the ensemble simultaneously. The music and script are composed by Paul Elwood, with stage design and direction by Rand Harmon, assistant professor of theatre studies at the University of Northern Colorado. The song lyrics are written by Gonzàlez Masmela with incidental text by Elwood. Sung in Spanish, the texts revolve around poetic concepts of individual freedom, and acceptance in and out of love. A Kafkaesque story provides a structure around the music including a love triangle, dancers, assassins, and fast food. To be premiered on September 2 and 3, 2022, at the University of Northern Colorado Campus Commons Performance Hall.
HEDY LAMARR: SNOW WHITE UNDER THE KNIFE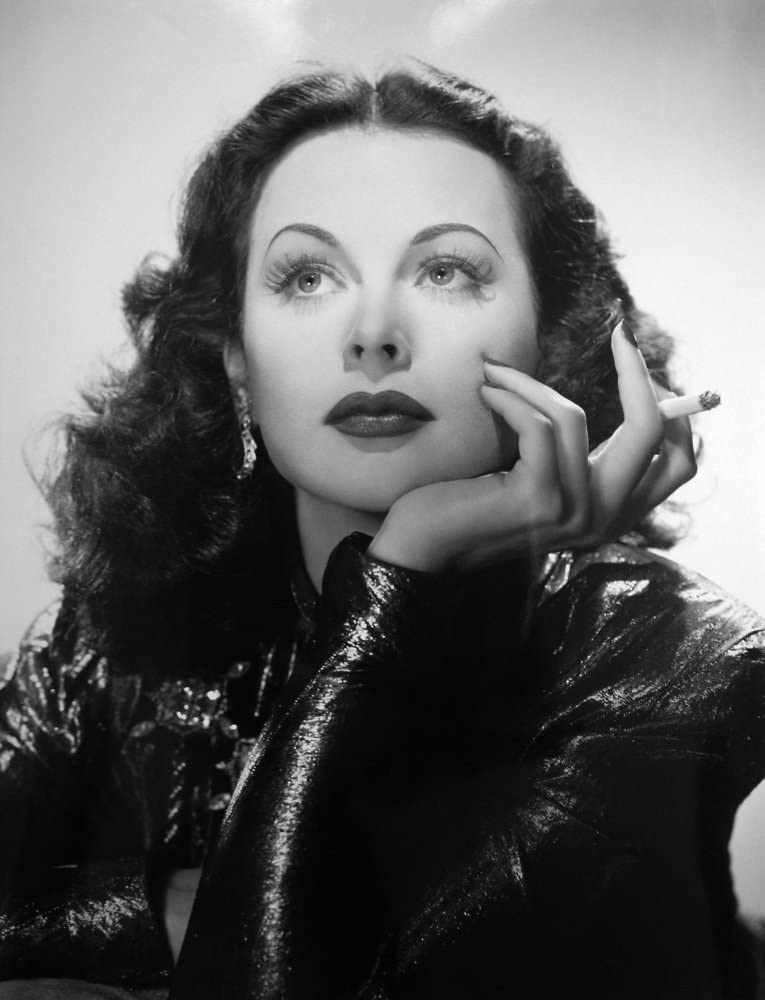 In 2020, I composed a 24-scene, 24 minute opera on the life of actress Hedy Lamarr. I will film each minute-long scene of the opera to post individually on Instagram and YouTube. Brian Luedloff and Ludek Drizhal are co-directing, the film featuring soprano Amy Maples and mezzo-soprano Caitlin Moore with instrumentalists flutist Margaret Lancaster and pianist Kathleen Supove. The film will be made in Greeley, Colorado, September 2022.
Lamarr was an actress who wasn't given credit for her extraordinary intellect until the end of her life. In addition to being an acclaimed actress, she was an inventor. During World War II she created, along with composer George Antheil, a frequency-masking device to guide torpedoes to their targets. This device switched radio guidance frequencies rapidly so that the enemy could not track and jam the progress of the torpedo. This system is known as "frequency-hopping." However, as a famous actress, in tandem with a composer, the patented invention was not taken seriously by the military until the early 1960s, at which point the patent had expired along with her right to profit from it (Antheil died in 1959).
Currently, "frequency-hopping" is known as "spread spectrum technology" and is used in WiFi, Bluetooth, and GPS. She and Antheil were finally recognized for their work in the late 1990s by a Pioneer Award of the Electronic Frontier Foundation and her invention is estimated to have a value of $30 billion (of which she saw not a penny).  This opera deals with this subject along with other extraordinary events in her life. The title relates to her inventive, but sometimes dark side. In the 1950s, she embarked on a series of plastic surgeries and often suggested inventive methods that the surgeon should try. These surgeries had disastrous results.
Scored for soprano, mezzo-soprano, flute, and piano, Hedy Lamarr: Snow White Under the Knife will be filmed in September 2022 and presented in 24 weekly one-minute segments.
STRANGE ANGELS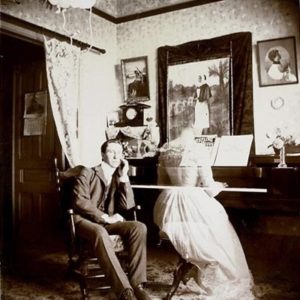 STRANGE ANGELS: EXPLORING THE PARANORMAL (conceived in 2010; instrumentation and compositions evolving each performance) – an evening length program of chamber compositions (Shadows Red With Distant Suns, A Miasmatic Company of Ghosts, From a Far Corner of Memory [1972]); electronics (Strange Angels, Voiceless Transit [w/acoustics]), and folk-oriented tunes (UFOs Over New Zealand, Alien Trees, Laredo), etc.  All compositions focus on aspects of paranormal experience and interaction with dance and video. Past performances in Wichita, Kansas, March 2017; the Witching Hour Festival, University of Iowa, November 2016; the Nuit d'hiver Festival, Marseille, France, December 2016; the Harwood Museum of Art, Taos, New Mexico, June 2010 and December 2012; and the UNC Edgefest, February, 2011. Contact me if you are interested in hosting a performance of this exploration of the possible beyond.
LULU OF THE PLAINS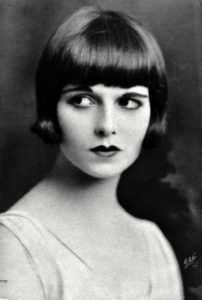 LULU OF THE PLAINS – An hour-long program featuring mezzo-soprano, chamber ensemble, abstract film, and dance. Discussion may be requested before or after the performance. The title refers to silent film legend Louise Brooks (1906-1986) from her character role as Lulu in the 1928 German film Pandora's Box. Brooks's early career as a teenager was spent in the Denishawn (modern) Dance Company with Ted Shawn and Ruth St. Denis (among whose ranks Louise danced with Martha Graham).

Louise shortly after starred in a variety of films with luminaries such as W.C. Fields, director Howard Hawks, and ultimately the legendary German director G.W. Pabst in Pandora's Box (1929), and Diary of a Lost Girl (1929). At the height of her fame, her hair in bangs determined the fashion of many of the "flapper" generation worldwide. Unwilling to compromise artistic, personal, and sexual standards, her career began a decline until she made her final film in 1938 with budding star John Wayne. In later years, after she floundered creating a dance studio in Wichita, Kansas, her home town, to working as a salesgirl on Madison Avenue, she blossomed into an erudite film historian and critic, working out of Rochester, New York, where she spent the remainder of her life. I am drawn to the subject of Louise Brooks for her uncompromising approach to her career, her visual grace on the screen, and her incisive intelligence evidenced in a variety of interviews.
THE TAMING – opera with chamber ensemble based on Shakespeare's Taming of the Shrew. The production was created in collaboration with In librettist/opera impresario Brian Luedloff.  Premiered November 22 and 24, 2019, University of Northern Colorado, Campus Commons.