STRANGE ANGELS: EXPLORING THE PARANORMAL (conceived in 2010; instrumentation and compositions evolving each performance) – an evening length program of chamber compositions (Shadows Red With Distant Suns, A Miasmatic Company of Ghosts, From a Far Corner of Memory [1972]); electronics (Strange Angels, Voiceless Transit [w/acoustics]), and folk-oriented tunes (UFOs Over New Zealand, Alien Trees, Laredo), etc. All compositions focus on aspects of paranormal experience and interaction with dance and video. Past performances in Wichita, Kansas, March 2017; the Witching Hour Festival, University of Iowa, November 2016; the Nuit d'hiver Festival, Marseille, France, December 2016; the Harwood Museum of Art, Taos, New Mexico, June 2010 and December 2012; and the UNC Edgefest, February, 2011. Contact me if you are interested in hosting a performance of this exploration of the possible beyond.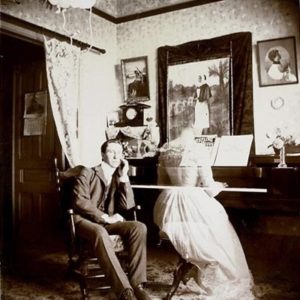 LULU OF THE PLAINS – An hour-long program featuring mezzo-soprano, chamber ensemble, abstract film, and dance. Discussion may be requested before or after the performance. The title refers to silent film legend Louise Brooks (1906-1986) from her character role as Lulu in the 1928 German film Pandora's Box. Brooks's early career as a teenager was spent in the Denishawn (modern) Dance Company with Ted Shawn and Ruth St. Denis (among whose ranks Louise danced with Martha Graham).

Louise shortly after starred in a variety of films with luminaries such as W.C. Fields, director Howard Hawks, and ultimately the legendary German director G.W. Pabst in Pandora's Box (1929), and Diary of a Lost Girl (1929). At the height of her fame, her hair in bangs determined the fashion of many of the "flapper" generation worldwide. Unwilling to compromise artistic, personal, and sexual standards, her career began a decline until she made her final film in 1938 with budding star John Wayne. In later years, after she floundered creating a dance studio in Wichita, Kansas, her home town, to working as a salesgirl on Madison Avenue, she blossomed into an erudite film historian and critic, working out of Rochester, New York, where she spent the remainder of her life. I am drawn to the subject of Louise Brooks for her uncompromising approach to her career, her visual grace on the screen, and her incisive intelligence evidenced in a variety of interviews.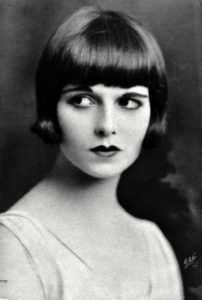 THE TAMING – opera in process with chamber ensemble based on Shakespeare's Taming of the Shrew. In creation with librettist/opera impresario Brian Luedloff. We're developing a less misogynistic take on the story. Premiere: November 22 and 24, 2019, University of Northern Colorado, Campus Commons.